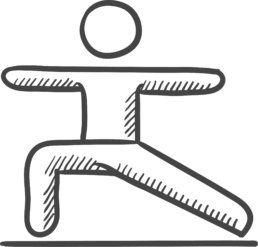 For Function
For symptom relief and enhancing human function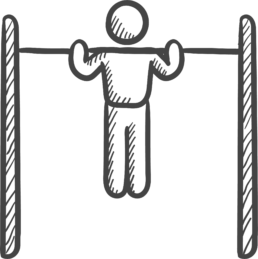 For Fitness
For a healthy body and mental acuity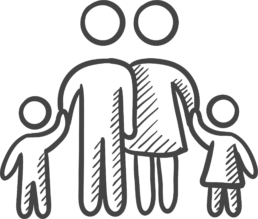 For Family
For bonds that last a lifetime and memories that leave a legacy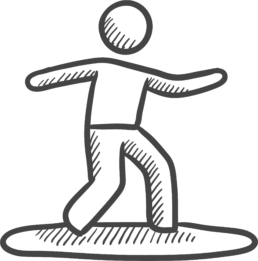 For Fun
For joy in every moment and laughter in the heart
life turned up • life on purpose • march to the beat of your own drum •  limitless possibilities • crushing obstacles  • saying yes  •  make a difference •  make it fun • realizing your full potential • 

turning fear upside down • releasing pain • laughing hard •

forgiving frequently • loving unconditionally • practicing gratitude • leaving a legacy
LIFE IS TOO PRECIOUS TO MISS EVEN A MOMENT
Feeling unfit for life's daily adventures not to mention the major milestones is no way to live.
Don't let pain, worry, or misunderstanding of your body hold you back.
You were made for more than…

Aches and pains

that stop you from hitting the gym or hitting the floor with your kids

Fear of hurting yourself again

that keeps you from taking that ski trip or hike as a family

Anxiety about pregnancy or birth

because you're not healthy or strong enough

Worry your kids aren't developing properly

which makes you doubt your every decision

Procrastination that delays your return to fitness

after birth or an injury

Low energy or motivation

that prevents you from pursuing an active, adventurous lifestyle
---
Nichelle is a brilliant chiropractor AND so much more! Not only does she care for the body, but she really looks after and supports overall health and wellness. We see Nichelle for my postpartum healing and my infant's well being. She has helped us SO much by identifying an issue my baby was having that no other practitioner caught and addressing it made a huge difference. As a woman and a mother, I trust Nichelle completely with my whole family's health.

-Jessica Fawcett (Birth Doula, Prenatal Yoga Instructor) // Lafayette, CO
Incredible experience! I'm young and active but when I had acute neck pain I wasn't sure what chiropractics could do for me. Dr. Antonio was awesome, explained everything in a good way and provided excellent care. Thanks!

-Dr. Blankenburg DDS // Westminster, CO
I've seen Dr. Antonio over several years as needed, and always appreciate his ability to get to the root of what is happening. Most recently I saw him for a knee injury. He helped me regain some of my mobility quickly and also helped me determine when it was time to go see an orthopedic doctor as well for imaging. I'd highly recommend Dr. Antonio!

-Mindy Hurd.  // Lafayette, CO
---
Our Family Caring For Your Family To Strengthen OUR Community
Care for 1000s of Boulder County residents (like you) from babes in the womb to grandparents living life to the fullest
Partnered with over 50 local providers to deliver collaborative (cooperative) healthcare
Support charities with proven track records of making a (local) impact
Team up with Boulder County businesses (we love our breweries) to enhance our economy
---
NEW PATIENT GAME PLAN
Joining the LIVE LOUD Family is Easy
Make an Appointment & Fill Out Intake Forms
Pick a time that works for you and fill out forms before you come to see your chiropractor at our Lafayette, Colorado headquarters. 

Come in for an Assessment & First Treatment
We'll ask you some questions, take a look at your function, explain our findings, and treat you with an adjustment
Follow Your Treatment Plan & Pursue Adventure
Start your adventure with prescribed at-home rehab and fitness routines paired with the education, inspiration, and relief you'll get during office visits
Schedule Your First Appointment Today
Welcome to Live Loud FAMILY!
Live LOUD was created from the desire to give more to the families of our community! It's about our family caring for your family to strengthen the community at large.
Your story is going to be written and shared for generations to come, and we are here to help guide and support you so that you can LIVE the adventurous life you were made for.
Here at Live LOUD, we strive to be more than another chiropractor in our Lafayette, Colorado community, giving you & your family more because you & your family deserve more. 
Dr. Nichelle & Dr. Antonio want to personally welcome you to the Live LOUD Community. We hope to serve you and your family just like we have been helping families in Lafayette, Louisville, and the greater Boulder County area and Colorado since 2015!
Come experience what our community support can do for you and your children!
Learn More About Us & Our Mission!
PRENATAL CHIROPRACTIC CARE
Birth Preparation
Webster Technique
Prenatal Nutrition Support
POSTPARTUM RECOVERY SPECIALIST
Diastasis Recti Specialist
Pelvic Floor Therapist
Return to Fitness Coach
PEDIATRIC CHIROPRACTIC CARE
Pediatric & Infant Care
Nursing Pain and Issues
Cognitive and Motor Development
PAIN &
INJURY
SPECIALTIES
Sports Injury Specialist
Orthopedic Evaluation
Multifaceted Pain Relief
SPORTS REHAB & PHYSIOTHERAPY
Compensation Pattern Correction
Skill Acquisition
Movement Ability Specialist
Progressive Loading Programs
 1:1 COACHING
Make a Start or Get Out of a Rut
Set & Surpass Specific Goals
Reach Peak Performance
Book Your Session TODAY!
Nichelle and Antonio are next-level, highly skilled practitioners. They provided care that is incomparable. I've seen many chiropractors throughout my journey with chronic pain and health issues. When I got pregnant, I knew I wanted someone who would provide the *customized* care I was seeking, especially after a previous pregnancy loss. I was referred to Nichelle by my doula, and just WOW. This is not your average chiropractor's office. Nichelle looks at your WHOLE being. She not only supported ME through pregnancy and postpartum, but also my husband and daughter. My daughter had a tongue tie and the body work that this duo provides is SO supportive. We found it integral to the healing process. We are moving across the country soon, and Live Loud is one the places we will miss the MOST. Pregnant, postpartum, have a kiddo, husband hurt his back playing soccer (again)?? Call Live Loud and they will treat you like family. Love them!!

-Sarah Small. (Lafayette, CO)