---
Life changer. I am in my early 30's and live an active Colorado lifestyle. I was in a car accident that really messed up my neck a few years ago. I tried doctors, PT, massage, acupuncture, and chiropractors. I felt like my active healthy lifestyle was probably a thing of the past because everything I was doing seemed to hurt my neck. However, within a few sessions of going to Live LOUDs, I had results I didn't think possible! Dr. Antonio did amazing work on my neck and was able to help me pinpoint and correct the underlying factors causing my neck to get aggravated in the first place. Now I am back on track to being active, healthy, and feeling great! I highly recommend Enhanced Movements because they provide top-notch treatment of symptoms and go above and beyond and provide treatment of the underlying cause. Awesome!

— Greg Montgomery // Boulder, CO
---
Is Pain or  Injury Controlling Your Life?
When you wake up with pain EVERY DAY, the simplest tasks feel overwhelming. You scoff at the idea of living loud since you're not sure how to live at all…stuck in a body plagued with pain.
➣Walking, cycling, or even standing unassisted feel impossible.

➣Limited mobility or forced inactivity leave you frustrated, angry, or resentful.

➣Lack of restful sleep makes getting up a daily struggle.

➣Fear of becoming a burden or complaining too often distances you from friends and family.

➣Endless trips to fruitless doctors' appointments make you feel hopeless.

➣Drugs only mask your symptoms and make you feel uneasy…or addicted.

➣The financial burden of chronic pain or repeat injury produces constant anxiety.
Pain shouldn't hold you back from the adventurous life you were meant to enjoy. Your bucket list of hopes and dreams and daily to-dos is waiting for you to finally be pain-free. 
---
Antonio is the best. I was having back and hip issues and before him, I saw a PT and my primary doctor that provided little to no help and could not recognize the problem. Antonio diagnosed the issue within the first 5 minutes and gave me exercises to immediately decrease the pain by 50%. I happily commute from Denver to see him in Louisville because I don't think you can find a better chiro or PT. —Tim Walker // Dever, CO
---
Take Back Your Life With Chiropractic
✘  If you've struggled with chronic pain or an unresolved injury for months, years, or even decades…
✘  If doctors have told you there's nothing they can do to end your pain or restore your range of motion…
✘  If you've accepted you'll have to learn to live with the pain forever…
✔︎  It's time to join the LIVE LOUD family, find the way to pain-free function, get back to activity without fear of injury, and have some fun in our beautiful Boulder, Lafayette, and Louisville community.
We've Got Your Back...or Neck...or Feet...or Anywhere In Between
LIVE LOUD Chiropractic & Coaching offers care that far surpasses standard five-minute adjustments. Our innovative approach to eliminating pain, speeding recovery, and preventing injury is leading an evolution in the chiropractic profession.
Our doctors uncover the underlying cause of your condition, provide relief where you most need it, prepare an achievable plan of action, and guide you to your health and lifestyle goals. 
When you partner with LIVE LOUD's pain and injury experts, this is our promise to you: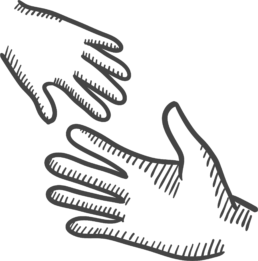 COMPASSIONATE CARE & PERSONALIZED TREATMENT PLANS
You are not alone with your pain. You are not another cog in the healthcare machine. We listen to your story, seek to understand your fears and guide you through struggles with a treatment plan unique to your body, goals, and dreams.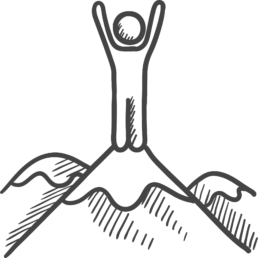 EDUCATION & EMPOWERMENT
You deserve a healthy, happy, active future. But it's up to you to make it happen. We hold space, provide tools, knowledge, and motivation so you can take your health into your own hands and feel more empowered than you ever have.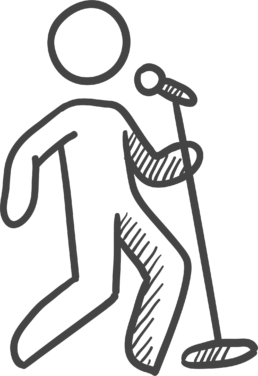 A POSITIVE OUTLOOK & PLAYFUL APPROACH
You can do it! We've got your back. And we make it fun. We utilize a movement-based neurocentric approach to help you overcome your aches and pains while encouraging you to build physical and mental resilience through exercise and positive thinking.
---
I am a teacher who loves to hike and was over-ambitious with my hiking this summer.  After several of these amazing hikes, I went dancing and started to feel pain in my right hip.  The next morning while putting arnica balm on my hip, I noticed it was swollen.  My friend saw my hip and recommended Dr. Antonio.  After detailed questioning and an initial examination, Dr. Antonio determined that I strained my hip.  He taught me the exercises I need to strengthen my hips and was rooting for me to get back on the trails pain-free!  His enthusiasm motivated me to do my exercises and in a short amount of time, I am able to hike and enjoy the mountains again.  Dr. Antonio comes with my highest recommendation – he is as professional as he is genuine.

—Shirley Rosenblum // Lafayette, CO
---
NEW PATIENT GAME PLAN
Joining the LIVE LOUD Family is PAINLESS

Make an Appointment & Do Paperwork
Pick a time that works for you and fill out forms before you come

Come in for an Assessment & First Treatment
We'll ask you some questions, take a look at your function, explain our findings, and treat you with an adjustment

Follow Your Treatment Plan & Pursue Adventure
Start your adventure with prescribed at-home rehab and fitness routines paired with the education, inspiration, and relief you'll get during office visits
LIVE LOUD Chiropractic Pain & Injury Services
Depending on the root cause of your pain or performance issues, LIVE LOUD doctors offer the following targeted services to guide you to peak performance naturally:
➣Rehabilitation
➣Physiotherapy
➣Preventative Care
➣Fitness & Personal Training
➣Lifestyle Education
LIVE LOUD Chiropractic Pain & Injury Services
Depending on the root cause of your pain or performance issues, LIVE LOUD doctors offer the following targeted services to guide you to peak performance naturally: