Your Kids. Your Family. Their Health. Family Longevity.
Pediatric Chiropractic Care
in Boulder County
Give your child the best start in life that empowers your littles to pursue adventure and reach their full potential.
Schedule A Pediatric Appointment Today
Spinal Joint Restrictions Can Affect Your Baby's Neurodevelopment
The first few years of life are crucial for neurodevelopment. Pediatric chiropractic care helps correct restrictions in the spine and other joints disrupt your child's nervous system.
➣ Yes, mental and emotional stressors like fear and anxiety can lead to joint restrictions by causing kiddos to clench or tense their muscles for prolonged periods. 
➣ Birth itself often pushes baby's tiny vertebrae out of place. Up to 90% of newborns suffer from neck and head-related birth trauma, even when born naturally.
➣ By three years old, the average child will fall on their bottom around 3,000 times. 
These little bumps, knocks, jolts, and plops are tough on the baby's joints. When these joints, especially in the spine become fixated and restricted we can see a decrease in nerve function and output. This may lead to dysfunction in other systems of your child's body such as the digestive system or how they move/crawl/walk.
Pediatric chiropractors use gentle, drug-free techniques to correct these joint restrictions. This restores proper function so symptoms go away without the use of pharmaceuticals or invasive procedures.
So, if you've heard other Boulder mamas at the playground talking about bringing their kid to a chiropractor for an ear infection or to help with the nursing issue when the baby only turns their head one way and wondered WHY…now you know!
Chiropractic care from the beginning gives little minds and bodies the best opportunity to grow to their full potential.
---
I saw Dr. Nichelle toward the end of my pregnancy for a prenatal session and then took my son a week after his birth for an adjustment. My original intention for taking him was just to check for any birth trauma he may have experienced during labor and delivery. Nichelle asked me how things were going overall and I mentioned having some breastfeeding issues that I was certain was the result of a tongue– and lip-tie but wasn't able to find an IBCLC to do an in-person consultation because of COVID-19. Nichelle checked him out and advocated for us to an IBCLC and pediatric dentist. Within the week, I was able to meet with a lactation consultant and then a pediatric dentist who performed his frenectomy. We continued to see Nichelle post-op for my son's bodywork and we've seen so much improvement in his mobility. I'm so grateful for Nichelle and proud to see my little guy breastfeeding as a direct result of her help. I highly recommend her for your chiropractic care. She's also an incredible human that's easy to connect with!

-Kimi Cross // Boulder County, CO
---
When Should You Bring Your Child
to a Boulder County Pediatric Chiropractic Specialist?
Alignment issues can be difficult for parents to recognize, especially in babies and toddlers. Since young children rarely have the insight to show or tell you something is sore, stiff, or bothersome, early detection of common symptoms is up to you.
Older children and teens have an easier time pointing out pain or recognizing new or unusual symptoms but may not make the connection between a seemingly-small accident or impact at football practice and how they're feeling. 
Here are some of the signs and symptoms, that can respond well to chiropractic care, to look for in your littles: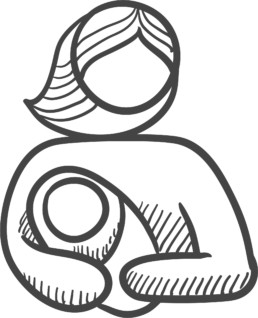 ➣ Colic
➣ Constipation
➣ Difficult Crawling
➣ Developmental Delays
➣ Ear Infections
➣ Floppy Head
➣ Limited neck/head mobility
➣ Latching Difficulty
➣ Reflux
➣ Sleep Disturbances
➣ Tongue/Lip Tie
➣ W-sitting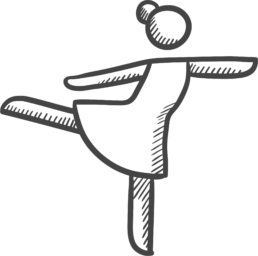 ➣ Asthma
➣ Attention Issues (ADD/ADHD)
➣ Bedwetting
➣ Constipation
➣ Developmental Delays
➣ Ear Infections
➣ Growing Pain
➣ Headaches
➣ Knock-kneed
➣ Limited neck/head mobility
➣ Recurring cold & flu
➣ Sleep Disturbances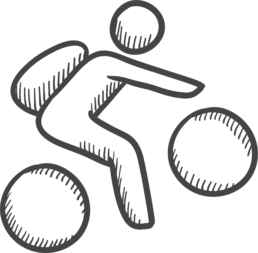 ➣ Acid Reflux
➣ Asthma
➣ Attention Issues (ADD/ADHD)
➣ Constipation
➣ Diarrhea
➣ Growing Pain
➣ Headaches
➣ Limited neck/head mobility
➣ Recurring cold & flu
➣ Scoliosis
➣ Sleep Disturbances
➣ Stiff neck
Healthy children shouldn't have aches and pains, recurrent illness, or any of these conditions persistently.
It's important for you to know that pediatric chiropractors don't heal childhood healthcare conditions directly or even treat the symptoms.
Instead, using gentle sustained pressures to correct joint restrictions, pediatric specialists restore proper function and symptoms resolve.
What Are the Benefits of Chiropractic Care for My Child?
How you support your child's development now affects their lifelong health and happiness. Building healthy habits early teaches your children that health is one of life's greatest gifts.
Here are the top reasons Lafayette, Louisville, Boulder, Broomfield & Erie parents bring their babies and big kids to see LIVE LOUD pediatric chiropractors:
➣ Academic advancement
➣ Achieve milestones
➣ Alleviate digestive issues & regularity
➣ Enhanced emotional wellbeing
➣ Fewer and less severe allergies
➣ Fewer asthma attacks
➣ Greater calmness
➣ Help with sensory processing disorders
➣ Improve asthma, allergies, and breathing difficulties
➣ Improve spinal posture.
➣ Improved sleep
➣ Increase concentration
➣ Less bed-wetting
➣ Less behavioral issues
➣ Less frequent ear infections
➣ Maximize brain & nerve development
➣ Optimized wellbeing
➣ Positive attitude
➣ Reach peak performance
➣ Reduce colic and irritability
If your babe (newborn to teen) isn't thriving, LIVE LOUD's pediatric chiropractic specialists are here for your family.
---
I would give Nichelle 10 stars if it was an option! We were referred to Nichelle by a close friend for our little one. I can't say enough good things about her! Our little guy hasn't slept well since he was born. At 9 weeks he also had problems with reflux & colic. We weren't getting much information from our pediatrician or doctors at the children's hospital. We were so tired and defeated and just worried about our little guy. We knew there had to be something else going on. After our first appointment with Nichelle, we already noticed a difference! He went from sleeping in 15-20 minute increments to sleeping up to 4 hours! We saw her a few more times and with each appointment, things continued to improve. Our little one started holding his head up really well and actually enjoying tummy time! She is ALWAYS so kind and sweet with our little one. She is so gentle with him too! Nichelle noticed he might tongue and lip tie. She referred us to a great lactation consultant. We ended up getting the tie released and it's been a complete game-changer for us. He's no longer on reflux medication, he smiles and talks all the time…he even rolled over a few days before he turns 3 months old! We are SO thankful for Nichelle and the work she's done with our son. Going to see her is the best decision we made! You can tell how truly passionate she is about chiropractic care and her clients. She genuinely cares. She even showed me how to take care of some pain I was having in my wrist and thumb from holding my son. I highly recommend Nichelle for any of your chiropractic needs. We'll be back for sure with our next baby!! Thank you Nichelle for caring about our little guy and for helping him so much!!! You are such a blessing 

-Sabrina Rontanini // Boulder County, CO
---
LIVE LOUD Littles Pediatric Chiropractic Care in Lafayette, Colorado
LIVE LOUD Littles is our signature approach to pediatric health and wellness that goes beyond chiropractic adjustments to provide care for kiddos that include:
➣ Preventative check-ins to keep your child on track to meet milestones
➣ Hands-on assessments and treatments to uncover and correct root causes of illness
➣ Personalized treatment plans tailored to your kiddos unique body and healthcare issues
➣ Nutrition counseling that accommodates allergies, sensitivities, and family diets
➣ Fun and engaging movement coaching for young athletes
➣ Tips for keeping your kids active and off their screens 
➣ An expert (more like a mom or dad friend) to confide in or ask ANY questions
➣ Follow-up emails with a clear summary of each pediatric care session
➣ Instructional videos with demonstrations of prescribed movements
➣ Access to a powerful referral network that covers all your child's needs
Many LIVE LOUD Littles families find pediatric chiropractic care is the missing link to of their child's highest health. It just might be the complementary care that helps your child thrive, too.
How Is Chiropractic Different for Kids?
Children's chiropractic is significantly different from adult care. Children have the same joints as adults, but they haven't fully developed and are mostly cartilage. This makes them more flexible, which is why mobilization is a better term for their treatment than manipulation. 
Adjustments on young children are not thrusts but gentle fingertip pressures…no more than what you use to press into a ripe tomato or onto your closed eye. Infants' cranial bones and upper cervical regions are especially important, as they are closely related to the nervous system and mobilization makes the greatest impact on their development.
The findings we look for in a child's exam are based on their age. They're different from an adult and even vary month to month in infants since structure, reflexes and developmental milestones change so quickly. And we always warn parents that it's common for kiddos to have a great nap and a great poop after their sessions!
What Happens During a Pediatric Chiropractic Appointment?
Your child's first session with LIVE LOUD Littles starts with a discussion. The doctor will ask you a series of targeted questions and assess the following:

➣ Conditions of birth
➣ Breastfeeding relationship
➣ Diet
➣ Sleep habits
➣ When they learned to roll, crawl, walk, and more
➣ Falls, drops, other injuries
➣ For older kids…athletics, screen time, other activities
During this conversation, your kiddo can play, get used to the treatment room, be around the provider to become comfortable with a new person and place. The doctor will then perform an exam to check overall function, which looks for :
➣ Restrictions in their spine
➣ Cranial development
➣ Nervous system function
➣ Movements
➣ Natural posture and positioning
➣ Reflexes
➣ Muscle tone
➣ Behaviors
Before any treatment is performed, our docs explain what it will entail and ask permission. Babies and kids can be treated wherever they feel most comfortable, including:
➣ Chiropractic table
➣ Treatment pillow
➣ The ground
➣ Moma's arms while nursing
➣ parents lap
➣ Even while playing
The treatment may include mobilizations, cranial work, light muscle work, and massage along with nutrition and activity recommendations.
We absolutely LOVE Live Loud Chiropractic. Dr. Nichelle has been a total god send for our son Rory.

Rory had a tongue and lip tie, held lots of tension in his little body, and had a right looking head preference. We had his tie released and worked with Dr. Nichelle a few times a month to release his tension. Not only did she do body work on him, but she gave us tons of exercises to do at home. Today, Rory is a meeting all of his milestones, tension free, and has no head preference!

We continue to see Dr. Nichelle 1x a month because with the the moving and growing this kid is doing, little adjustments here and there make sense and really help him. We also just love going to visit Dr Nichelle because she is AMAZING and is an absolute wealth of knowledge. After every visit I walk out feeling supported in my journey as a mom, and with my kiddo feeling relaxed, happy, and ready to take on the world.

-Mackenzie Maguire // Berthoud, CO
Nichelle is absolutely amazing!!! My son has struggled being on his back the first 14 months of his life. After three adjustments he is calm and happy during diaper changes, plays on his back and even sleeps on his back. Nichelle spends an adequate amount of time to really understand patient history, and also goes above and beyond to make sure she knows my son and he is comfortable with her. He now runs to her and hugs her! She is the BEST and I can't recommend her enough. Live loud chiropractic will always hold a special place in our hearts, and my sons sacrum! Ha!

-Dana Maxwell // Erie, CO