Be Bold. Live LOUD. Live Long.
LIVE LOUD MAINTENANCE & PREVENTION
Stay Healthy, Happy, and Whole 

With Routine Chiropractic & Coaching

that Rewrites Your Health Story
Make an Appointment to Get Started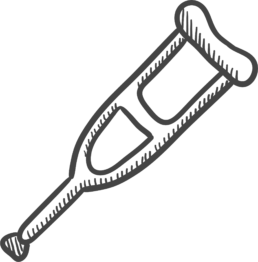 Decrease Injury & Illness
Optimize your body's ability to fight disease and recover quickly.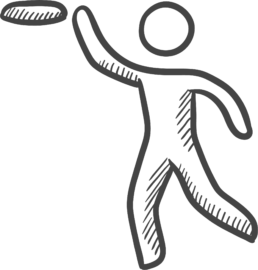 Get & Stay Active
Move your body often with exercise plans you enjoy and fit your lifestyle.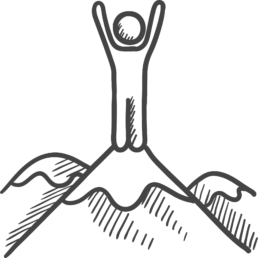 Have Fun & Feel Confident
Supercharge your happiness with a healthy living plan that keeps you looking and feeling your best.
---
I have been going to Live Loud for around 2.5 years now…first seeing Dr. Nichelle and now Dr. Antonio. Now my husband regularly sees Dr. Antonio as well as sporadic visits for our kids. Both Nichelle and Antonio are real, caring people. They go above and beyond to educate themselves and you on what is going on with you, and offer things you can do at home and with them to improve. They are more than chiropractors, they do body work, PT, personal training, needling, cupping, whatever you need! They know that a whole-body approach is the best approach to get you feeling great and moving as best you can. I highly recommend both doctors!!

-Alexis Palmer // Lafayette, CO
---
Stay Healthy so You Can Live a Life that Leaves a Legacy
Live Loud Chiropractic & Coaching is your Lafayette, Colorado healthcare home. 
The comforting place you look to when you're feeling down. 
The safe zone you come to when something feels off.

But that's not all. 
Live Loud is also meant to serve as that sweet spot in times of peace and well-being…where you feel in the flow because your health, happiness, and harmony are on point and your body, mind, and spirit are functioning at peak performance. 
Why Preventative Health & Maintenance Matters 
Our LOUD vision for the Boulder County community is…GENERATIONAL HEALTH. We imagine a future (starting now) where healthy choices rewrite the story for the next generation and beyond.
To see our Vision come to fruition in our lifetime, starting with the children of Lafayette, Louisville, Boulder, Erie, Broomfield, and beyond (Generation Z and Generation Alpha), we have to be proactive. 
That means you….Baby Boomers, Generation X, Generation Y, and Millennials.
Our prevention & maintenance plans are where the LIVE LOUD Movement of Care becomes a way of life for you and your family.
Book Now to Make Living Loud Your Way of Life
---
An ounce of prevention is worth a pound of cure.  

-Benjamin Franklin
---
What Are the Four Phases of Chiropractic Care?
The Live Loud Movement of Care delivers chiropractic above and beyond standard five-minute adjustments. It's what we're known for! 
But how do maintenance and prevention fit into your life if you're in pain right now, if you're in the process of recovering from an injury, or if you're preparing for or rehabilitating after pregnancy?
Here are the four phases of care you can count on from Live Loud Chiropractic & Coaching:
Care that relieves your pain or other symptoms temporarily. Relief care normally includes chiropractic adjustment and soft tissue work like massage or stretching as well as cupping, dry needling, and rock tape to decrease pain, reduce nerve and tissue inflammation, and increase flexibility. 
Relief care is why many patients initially come to Live Loud.  They're looking for solutions for conditions like lower back pain or discomfort during or after pregnancy. 
Relief can happen in the first visit. But if there is soft tissue damage or a more serious injury, it'll probably require a few follow-up sessions to minimize swelling and get the joints moving. You'll start to feel much better with relief care, but it might not correct your problem.
Corrective care uncovers the underlying reason for your condition. The goal is to produce permanent structural and functional change with a targeted treatment plan that reverses the root cause of your pain or other symptoms.

The corrective phase includes evaluating your lifestyle, wellness goals, and any movement patterns that might be causing stress, tension, or weakness in your ligaments, tendons, muscles, and joints. A focus on flexibility and strength allows for the proper repositioning of the joint, increased range of motion, and restoration of joint and muscle function. 
Correction involves many of the same therapies as the relief stage and also incorporates prescribed rehabilitation movements, nutritional counseling, and lifestyle recommendations.
The maintenance phase builds upon corrective care by strengthening joints and muscles, optimizing function, and maximizing resilience in order to prevent recurrent pain or injury.
When proper structure and function are restored, it's time to stabilize and strengthen your joints and supporting tissues as well as program proper movement patterns. Maintenance is a long-term game. We see you less in the office, so it's up to you to maintain your progress at home with your prescribed rehabilitative and strength-building program. When you do come in, we correct joint restrictions before they create problems and progressively build your home care routine to improve posture, enhance movement, and optimize athletic performance.
It's easy to put off your home care if you're no longer hurting or are able to move freely. But quitting before your body has completely recovered can lead to the return of pain or a reinjury. It probably took time, perhaps years, for your function to decline or your pain to get to the point where you sought help. And it usually takes time to get your body to maintain the changes you've worked hard to establish. 
At Live Loud, our goal is to guide you on your health journey with a game plan that helps you maintain your highest state of health and pursue an adventurous Colorado lifestyle. Yes, we'll relieve your pain when necessary. But we'd much rather correct and maintain proper structure and function to help prevent chronic and acute conditions.
Ideally, this is where you'll start your Live Loud journey. Preventative care is a proactive approach that'll end up saving you from pain or injury in the first place and saving you time and money in the long run. Prevention focuses on assessing your medical history and any structural or functional weaknesses that have the potential to develop into more complex problems if ignored.
By caring for the neuromusculoskeletal system with personalized modifications to your posture, movement patterns, diet, fitness routines, and mindset, we go above and beyond the pain-based model and guide you to new heights of well-being. We take into consideration your physical, mental, emotional, social, family, and career health, listen to your hopes and dreams, and help you create short- and long-term health and wellness goals.
At Live Loud Lafayette, Colorado, we believe families deserve more from their healthcare providers AND we're doing something about it by leading a profession evolution, delivering care that keeps you healthy not masks your symptoms after something goes wrong.
This is the new healthcare model that WILL rewrite the story for the next generation and beyond. Many of the most prevalent healthcare conditions are preventable with simple changes to the environment and lifestyle. We find the majority of people just need a bit of compassionate care, education, and coaching to get and stay on the right course.
And that's the essence of the Live Loud mission: Our family caring for your family to strengthen OUR community.
Join the Live Loud Movement
---
I'm an expectant mother and a Colorado newcomer, and heard of Gaia Health through my birth doula. This intentionally-run business is WAY more than just a chiropractic clinic. Drs. Nichelle and Antonio work together to give patients resources for their needs that are over and beyond what I expected! It's one thing to receive effective adjustments that I need before my baby's birth, but it's quite another thing to be given lists of relevant resources after each visit! It's such a blessing and I recommend them highly. I believe there would be lots of physical pain in my body right now without Dr. Nichelle's care, as well as some anxiety around things that she has taken the time to educate me on….a priceless part of my "toolbox" now!

-Pamela Huff // Boulder County, CO
---
Maintenance & Prevention: Your Path to Adventurous Living
Have you overlooked the value of preventative healthcare? 
At Live Loud, we believe health is the most valuable asset. Yet, we often see many take their health for granted or simply ignore their body until something bad happens. They come to our clinic with a sudden onset of back pain or a fitness-related injury they can't heal on their own, even though, up to now, their bodies have been naturally resilient.  
You perform preventative maintenance on your car or home and replace them several times throughout your life. Why would you do any less for the only body you'll ever have? Here are the top reasons Boulder County families invest in preventative care and lifestyle coaching at Live Loud Chiropractic in Lafayette, Colorado:
➣ Improved quality and quantity of sleep: less tossing, turning, or restless nights
➣ Better digestive function and bowel regularity: less heartburn, indigestion, or constipation
➣ Enhanced movement ability: less joint and spine degeneration, pain, or limited range of motion
➣ Strengthened immune system: less illness or infection 
➣ Increased capacity to handle anxiety: less stress or feeling overwhelmed
➣ Optimized innate healing ability: less recovery time after injury or workouts
➣ Improved overall quality of life: less aches, pains, and worries about your health
All this is true for kiddos, too! By supporting the nervous system, strengthening the immune system, and maintaining proper structural alignment, preventative chiropractic care can help prevent many common childhood conditions like colic, ear infection, and allergies. Check out Live Loud Littles to learn more. 
When chiropractic adjustments and other therapies are combined with fitness and lifestyle coaching to help you develop better habits, you have a game plan for long-term health and wellbeing that keeps you on a path to adventurous living.
Let the Live Loud team of experts be your guide!
Make an Appointment Today
---
Drs. Nichelle & Antonio are the truly the BEST chiropractors and health coaches I've received care from not only locally but throughout my life. I rely on a blend of alternative and conventional medicine but have always used my chiropractor as a sort of primary care physician to take a preventative approach to health. While most chiropractors will give an adjustment, maybe hook you up to a stim machine, and then send you on your way, Drs. Nichelle and Antonio provide full-spectrum coaching for healthy living. If you're wondering if LIVE LOUD is the right choice for you or your family, try it. You WILL be blown away by the next level care and compassion of this dynamic couple and the service they offer our community.

-Stacia Grace // Lafayette, CO
---