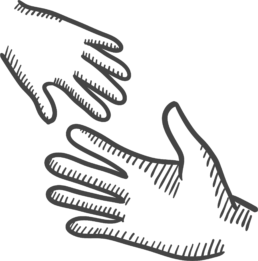 In-Office Treatments
To provide the immediate pain relief you require.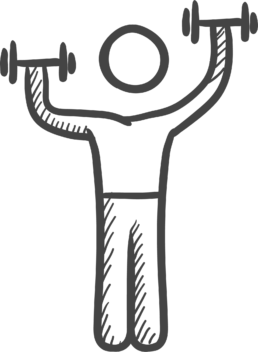 At-Home Exercises
And support between appointments  to restore strength and mobility quickly.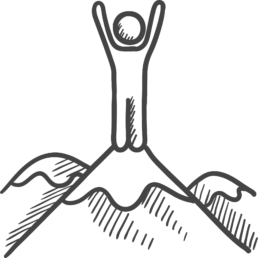 Long-Term Benefits
Without waiting weeks or months to see progress toward your goals.
---
Nichelle was recommended to me after I slipped on the ice while pregnant and pulled some muscles in my pelvis. I am very active/athletic so hurting myself such that I could suddenly no longer run or hike was devastating. Nichelle was able to help with the chiro I needed for general pregnancy-related imbalances, but also was able to help me figure out how to stretch and strengthen to help overcome my injury, even while pregnant. She has also been a great resource throughout my postpartum journey. Being an athlete herself she has been able to help give me lots of helpful rehab to get me back to fitness safely.

-Anna Carvill // Lafayette, CO 
---
Being Forced To Stop Activities You Love Because You're Unable To Move Probably Hurts More Than Your Physical Health
The mental and emotional toll of living a limited life after an untreated or improperly-treated injury can cause anger, resentment, even depression, especially when months or years have passed with little progress. 
➣If you're continuously worried about your body's fragility
➣If you're anxious about getting up from a chair or kneeling on the floor to play with your dog
➣If you're terrified of tripping, slipping on ice, or doing anything that'll cause pain or reinjury
➣If you feel like you'll never be free to chase your kids up a hill or snowboard the backcountry in fresh powder…
Rehabilitation matters and can make all the difference when it comes to recovering from injury, illness, or a difficult birth…and getting your life back once and for all.
The key to successful rehabilitation is the right combination of professional therapies, prescribed movements, and encouragement.
LIVE LOUD Rehabilitation delivers all three and more to help you eliminate pain, get stronger, and move better.
We specialize in helping athletes and postpartum mamas navigate recovery after serious injury or birth trauma but welcome any member of your family needing rehabilitation.
Make an Appointment to Get Started
---
I was SO happy to find Antonio. He is very personable and knowledgeable. Being a high-level CrossFit athlete and coach it was great to find someone who understands the sport and was able to treat me with various modalities (cupping, adjustments, rock tape, corrective exercises). I've had a history of issues with my left leg (old surgery, etc.) and Antonio was able to figure out some ways to help me move more efficiently and give me exercises to correct the issues. I highly recommend for anyone looking to get to the root of their issue and get rid of pain!

-Elisa Schauer // Boulder County, CO
---
Maybe you're wondering if you really need rehabilitation after a torn ACL or shoulder injury. Or maybe you're a mama who just delivered, but your birth didn't go quite as planned.
You know you're not 100%, but you're not sure if and when you should return to normal activity.
You suffered from pain, tingling, muscle weakness, or other symptoms, which now seem to come and go, so you have doubts about investing in a rehabilitation program.
Besides, there isn't enough time to add yet another set of tasks to your already hectic schedule.
If this is you, please remember rehabilitation is about more than managing symptoms. And home care can always be done while watching TV in the evening or hanging in your backyard with the kiddos.
With that said, rehabilitation is typically always necessary for a full recovery and safe return to adventure. 
Many aches, pains, or serious injuries took time to develop, and a complete recovery often means strengthening, stretching, and retraining muscles and joints.
Yes, treatments can relieve discomfort temporarily and start you on the road to recovery, but it'll take more than a few therapy sessions to reverse lower back pain caused by years of poor posture or wrong form. The same goes for many other injuries.
For the best outcome, you need to improve joint mobility, strengthen muscles, and improve flexibility, which means consistent effort over time. Commitment to a rehabilitation plan that involves the following elements will lead to a faster recovery and reduced risk of reinjury:
➣ Manual therapies: Hands-on chiropractic adjustments that reduce joint restrictions and restore normal movement.
➣ Soft tissue treatments: Noninvasive hands-on therapies such as massage, range-of-motion exercises, and myofascial release that work to restore regular function to damaged or restricted muscles, ligaments, tendons, skin, fascia, blood vessels, and nerves.
➣ Home care routines: Detailed plans that include range-of-motion exercises, nutritional supplementation, movement pattern education, and the use of tools such as hot and cold therapy or foam rolling.
The homecare prescribed by your provider reinforces your in-office treatments and completes your rehabilitation program.
Make an Appointment to Get Started
---
As a first-time mom, I didn't really know what aches and pains were normal postpartum. Nichelle helped me take back my health and start feeling like myself again. As someone who has always been very active, it feels amazing to be doing the same things I was doing before having a baby. Nichelle is very knowledgeable and personable, which makes all of my visits and interactions with her enjoyable. I always walk away from my appointments learning something new to help me be the healthiest version of myself.

-JoRae Orr // Lafayette, CO
---
What Home Care Exercises Are Prescribed with LIVE LOUD Rehabilitation?
Your home care routine is a personalized plan created in partnership with your doctor and depends on your pain level, other symptoms, and activity or fitness goals but may include the following:
Stretching:

Tight muscles can cause aches, pains, and injuries. Stretching restores natural (resting) tension to your muscles. Most people think of high school gym class and rush through each stretch in 20 seconds or less. But full relaxation can take a couple of minutes. We teach you how to move into and out of your prescribed stretches as well as how long to hold them and what you should feel before, during, and after the stretch. It takes patience to hold a stretch to full relaxation, especially when it pushes your comfort zone, but you'll understand the benefits once you feel your muscle reach natural tension.

Strengthening:

Weak or imbalanced muscles leave you more vulnerable to pain and injury. They pull on joints, adding stress and reducing mobility, which may lead to tightness or spasms. Balanced muscle activation is central to a successful rehabilitation program. Your Live Loud doc might prescribe basic exercises to activate specific muscles or advanced exercises that require multiple muscle chains to engage.

Joint Mobility:

As pain is reduced and strength is improved, more advanced stretches or strengthening exercises are incorporated into your rehabilitation routine to enhance the ability of your joints to move to full capacity. Positioning yourself on foam rollers for a deeper stretch or holding more intense stretches for longer periods optimize joint mobility and is key to a full recovery.
How Can You Maximize Your Rehabilitation Program?
We can do a lot to relieve your pain and help you move better after an injury, but your health is ultimately in your own hands. If you want to benefit from the long-lasting effects of rehabilitation, it's up to you to follow through. We're here to support you every step of the way with coaching, therapy, and education, but only you can put in the effort it requires to get your life back by committing to the following.
Trust Your Body:

When in doubt, or if an exercise doesn't feel right, check with your chiropractor. Some discomfort is normal, and continuing the movement is often in your best interest. Prescribed exercises can always be modified to meet your ability.

Make Time Daily:

Rehabilitation is one of those situations where you get out of it what you put into it. Imagine continuing to miss out on what you love to do, and use that as motivation to keep going if you're feeling resistant to your home care routine.
Don't Give Up: There are no short-term solutions for chronic pain or serious injury. The best outcomes require consistency. Missing a day or two is okay, but skipping your home care shouldn't become a habit.
Chiropractic Rehabilitation in Boulder County, Colorado
At LIVE LOUD, our rehabilitation program integrates our top services into a comprehensive approach to injury recovery with the goal of eliminating pain, getting stronger, and moving better.
Many LIVE LOUD rehabilitation patients end up stronger and healthier than they were before their injuries. The long-lasting benefits of a chiropractic- and physiotherapy-centered rehabilitation program include:
➣ Natural Pain Relief with Less Risk of Pharmaceutical Dependence
➣ Faster Surgery Recovery
➣ Increased Strength and Stamina
➣ Enhanced Mobility and Balance
➣ Greater Confidence in Yourself

If you think rehabilitation is the answer you've been looking for, the specialists at LIVE LOUD Chiropractic & Coaching in Lafayette, Colorado are here to guide you back to the adventurous life you've been missing.
Make an Appointment to Get Started
---
I came in with lower back pain. I was a few months postpartum and was having trouble putting my baby in his crib, picking him up, etc. After one session I felt relief. The sessions were quick and EFFICIENT (no unnecessary testing, videos, waiting, etc.) which is ideal as a new mom with a full-time job. I was also given exercises to do at home to supplement the sessions, which helped tremendously if I felt flare-ups at home. Antonio helped me find the root of the problem and provided solutions for a long-term fix!

-Liz Hesse // Lafayette, CO
---